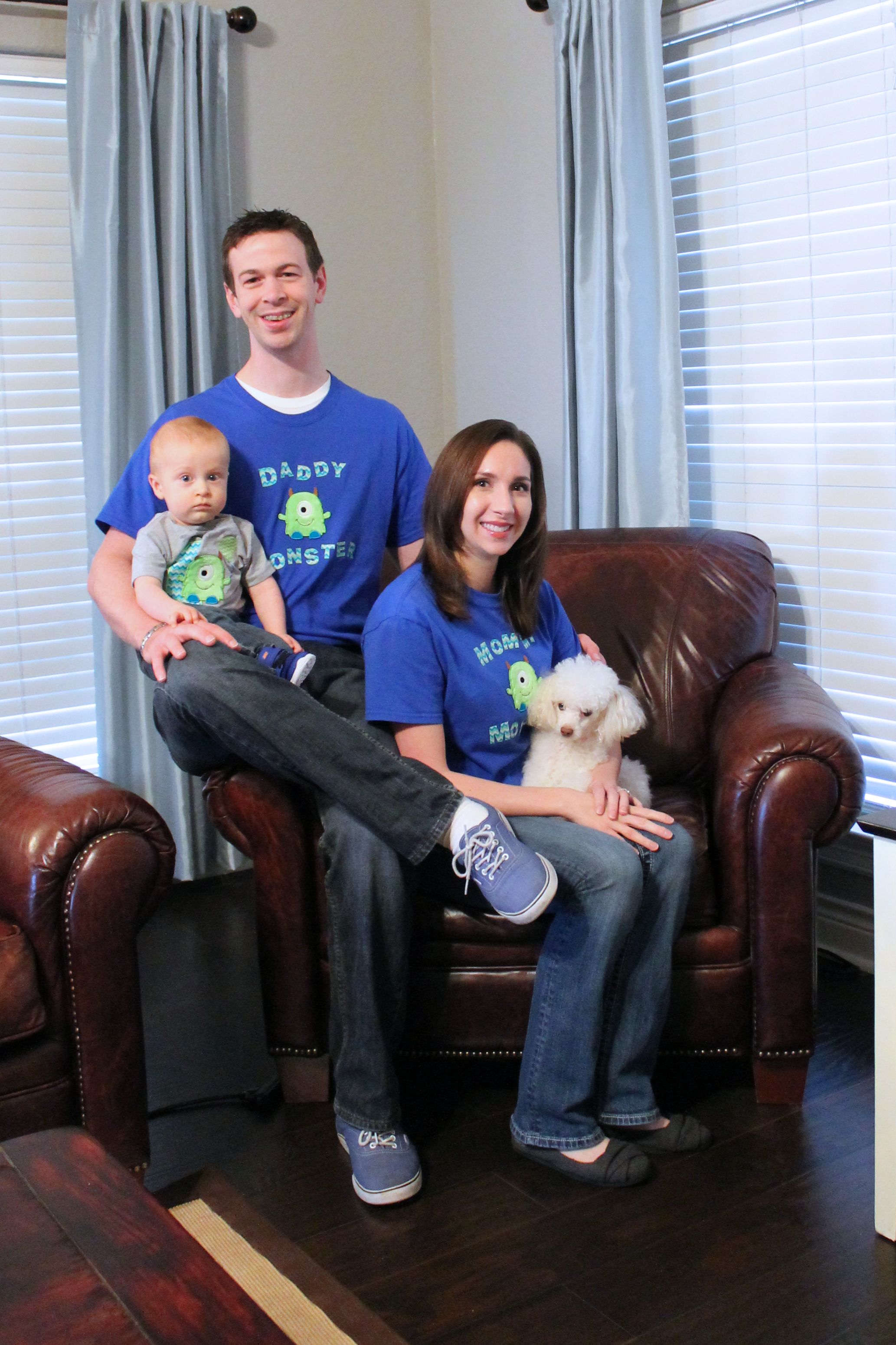 I can't believe my son is already one year old!  His first birthday party was so much fun to plan and seeing him enjoy everything as he transitions from a baby to a little boy is so heartwarming.  Here is what we did for his Monster Themed First Birthday:
I made a custom banner using ribbon and craft paper.  I bought pre-cut letters and simply used double sided tape to make them stick to the paper.  So simple and it made such a great back drop.
The monster eyes were purchased from Party City and are adhesive glow in the dark.  I used a plush throw blanket for the monster "fur" and the teeth were made by cutting triangles out of white card stock and attaching them to the blanket with double sided tape for a winning "smile".
Here you can see some of the details that went into the planning.  Of course, our little one can't appreciate them yet, but they make a great addition to the overall theme.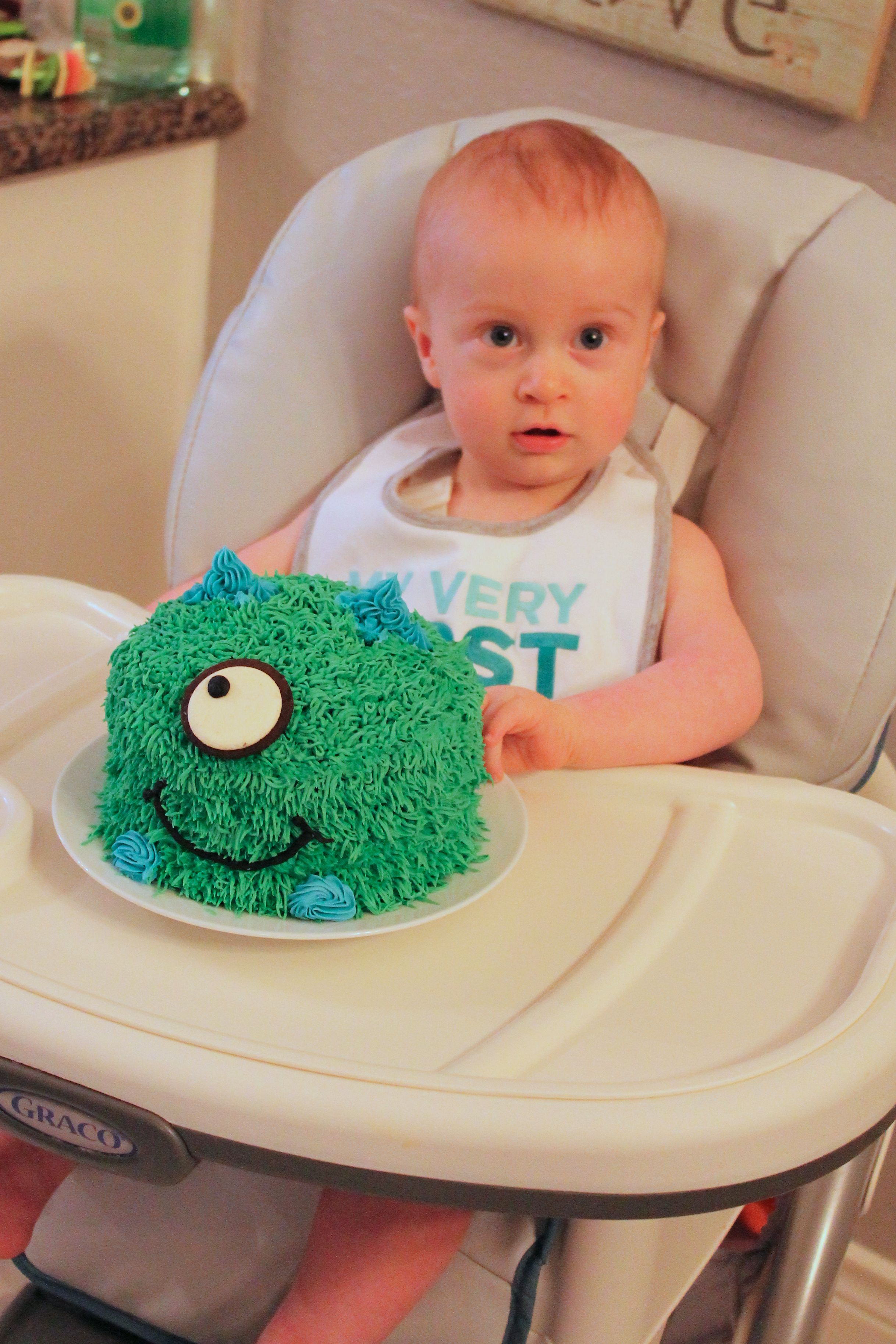 His first birthday cake was definitely beginner's luck.  I used a 6″ cake pan and three layers of cake for the monster body.  A grass tip for the hairy icing and an oreo half for a big monster eyeball.  Some black icing was used to draw the smile and pupil on the eye.
He wasn't quite sure about this cake thing!
Daddy Monster made balloon monsters with some regular balloons tied into shapes.  We researched youtube for "how-to" videos, which made this process much easier.  His Daddy Monster shirt was also made by yours truly.  I cut fabric out for the letters and used some heat transfer paper and then my sewing machine to stitch them on.
Another balloon monster!
Hopefully, this will give you some inspiration for your little one's party.  Check out my Pinterest board for more monster ideas!