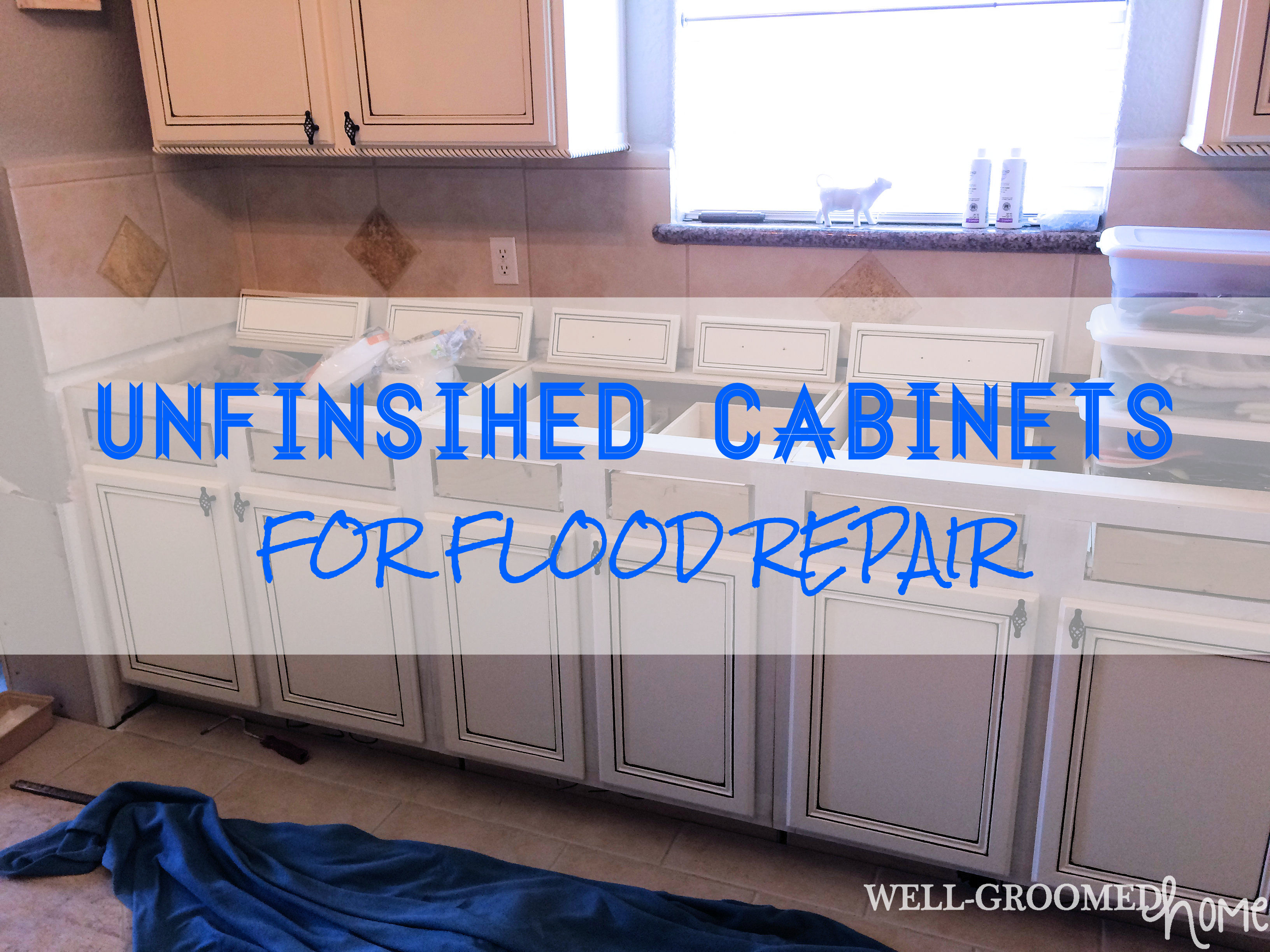 Obviously, there are many more uses for unfinished cabinets than for flood repair, but they are serving there purpose in my home as Harvey repair.  When my husband suggested removing our cabinet doors and drawer fronts mere minutes before the boat rescuers arrived at our door, my response was "YES".
That action alone saved us thousands of dollars trying to match our upper cabinets.  I found stock unfinished cabinets in the great city of Houston at Builder's Surplus YEE HAA.  I'm not kidding; that is their name ya'll.  Anyway, they are literally being used just for the boxes, which yes, we could have built, but with so many projects going on, not building something ourselves sounded pretty great.  You can't beat their prices for the quality.  They aren't the particle board ones you see at the big box stores either.  These are solid plywood with dovetail drawers!  Yeah, they have kind of crappy standard drawer glides, but those can be changed eventually.
Here are our old cabinets just for comparison.  The only difference is that they don't make / sell a 33″ cabinet so I had to subsitute a 36″ minus the 3″ filler piece the builder used.  No big deal since I was losing my other two island doors…I'll explain that in a minute.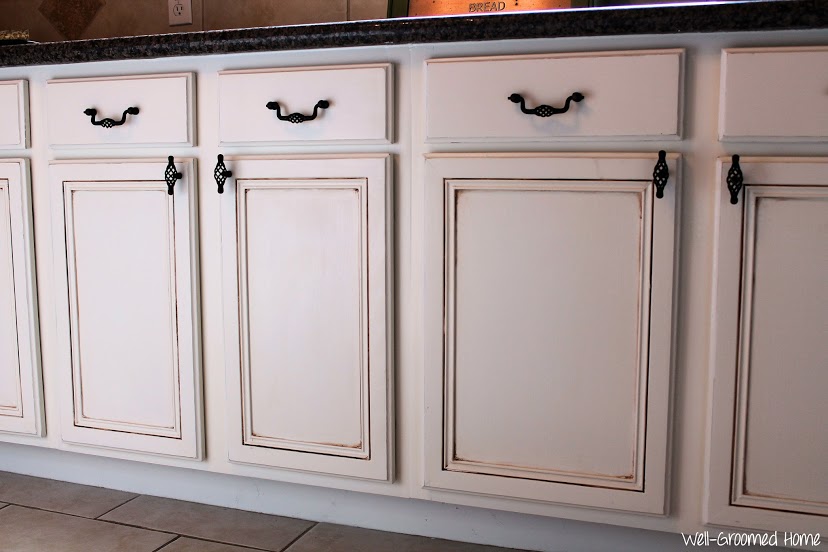 …and here are the new ones.  Getting the doors off and installed was easy.  The drawer fronts were STAPLED onto the drawer boxes so I had to get creative since pulling the staples out was impossible.  I "gently" wedged a paint scraper between the box and the drawer front and then wacked each staple in half by hitting the handle of my paint scraper with a rubber mallet.  It really was the cleanest, "easiest" way.  Once these are painted they will literally look exactly the same!!

I was so happy I could re-use my drawer fronts and drawers I didn't care that they were oak and our cabinets are maple.  I mean I'm going to paint them so who cares, right??  All I had to do was order the same sizes, pay online or in store, and they'd be ready in 30 minutes…and they load them in your truck or U-haul.  Awesomeness all the way around.
Also, don't ask how we got the granite off.  My 72 year old father and my husband some how he-manned that thing and didn't break it.  BUT they did crack the piece by the sink and we had to get new granite, so that journey will be posted soon enough too.
Our Island was a little tricky, since it was a 36″ cabinet with doors on both sides, but I can be creative with molding, which I will show you in a later post.  It's going to take some finagling with baseboard to cover the missing tile edges, but I am so happy these cabinets worked!
In total for the 10 lower cabinet boxes we spent $1500.00.  That's pretty amazing.  Now that doesn't include paint, but I already have that ready to go.  Update coming soon as I have just finished painting the majority of them!