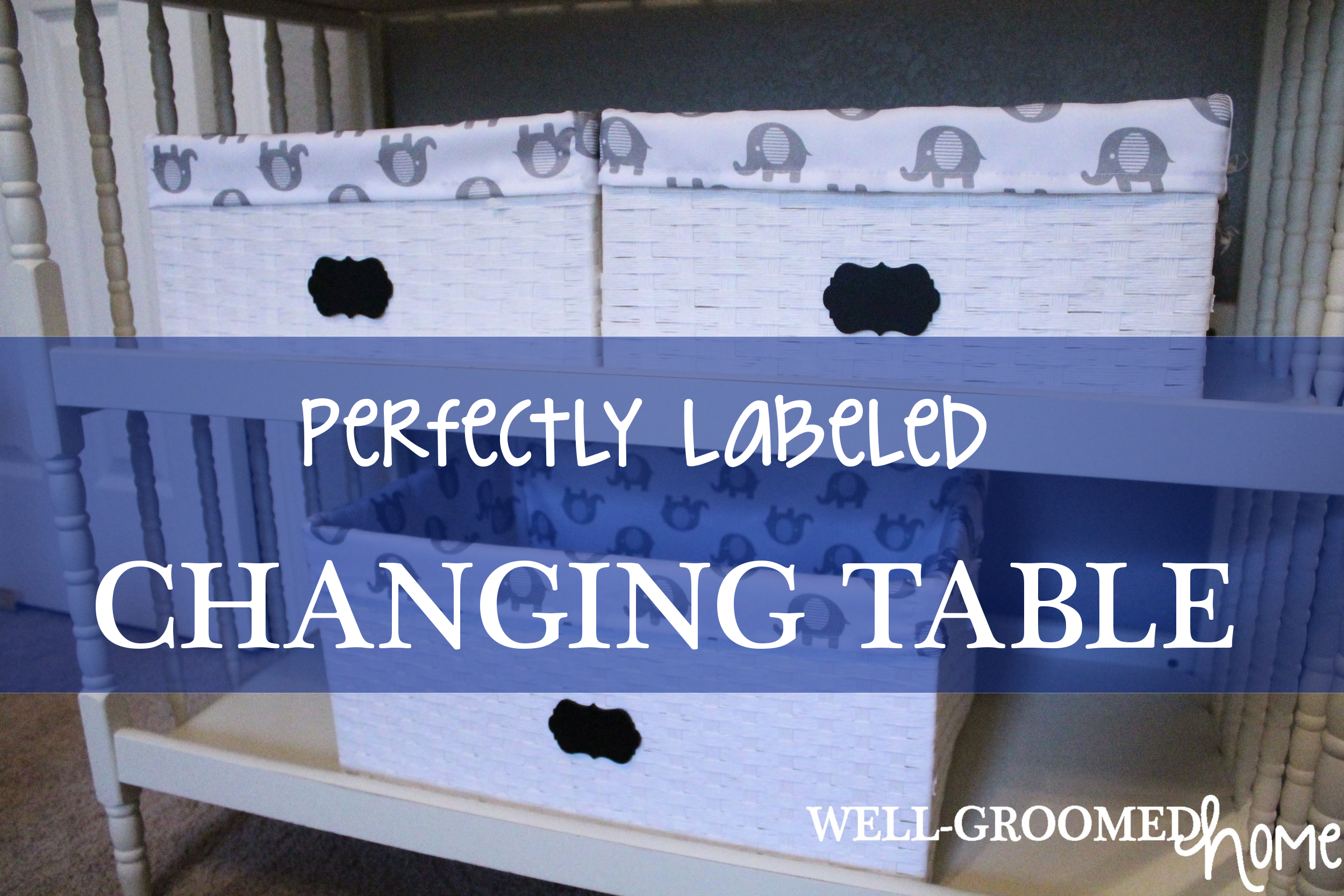 After my mom found these adorable gender-neutral baskets on clearance at Home Goods I was so excited to put them to use on my changing table.  However, the organizer in me needed a clear label for each basket.  I wanted something that could easily be changed since I really won't know what system works best until baby arrives.
 I still can't believe these baskets were only $7.00 each!  I found these adorable chalk labels at Walmart that can be made into pins or little garden markers, but I decided to use them as 3D labels on my baskets.
 Time to break out the hot glue gun!  This seriously is the easiest project ever and even with the fancy little labels these baskets will still cost less than $8 a piece.
Here they are in their new home!  I haven't written anything on them with my chalk markers yet, but I'm sure that they'll be full of wipes and diapers in no time!
Cute as can be and an organized nursery for baby!