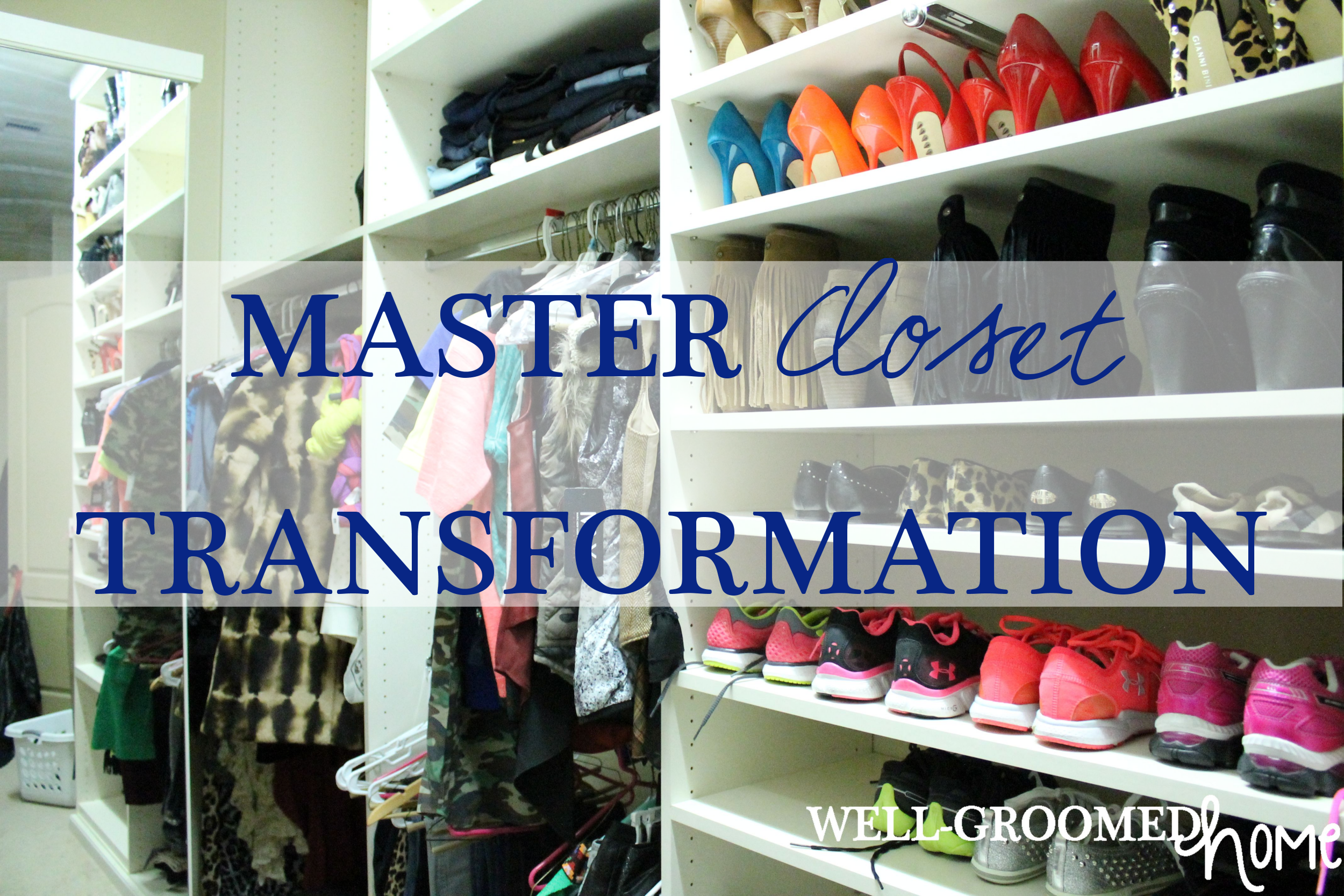 Even after purchasing a new custom closet system, a client of mine still struggled with basic order in her master closet.  This just goes to show that even the best closet system with all the bells and whistles, doesn't result in a perfectly organized space.
Here is what her closet looked like after her first attempt to put everything back:
It was quite overwhelming for her and she still had more clothes upstairs!  After some sorting and planning we were able to accomplish this in 3 hours of organizing:
Although it's not "perfect" yet, and we still have some work to do, the items were categorized into zones based on what she wears more frequently and according to item type.
Purses got a "home" in the display cabinets above and sweaters and jackets were assigned to a closet section all their own.  She wants to eventually invest in slim velvet hangers to maximize space, but for now, having her items in a place where she can find them is priority.
You can see she still has room to spare with the upper sections ready for items rarely worn and seasonal storage.  During the sorting process, we didn't bring anything into her closet unless she had decided that she could #1 still wear it, and #2 still needed it.  These were the rules she and I agreed upon before starting, and they were rules she felt comfortable with.  This prevented massive amounts of old clothing from cluttering her new space.
Organizing is a process and these photos only show the process after one 3 hour session.  There is no magic organizing recipe for everyone, but with time and dedication you can always achieve your organizing goals.