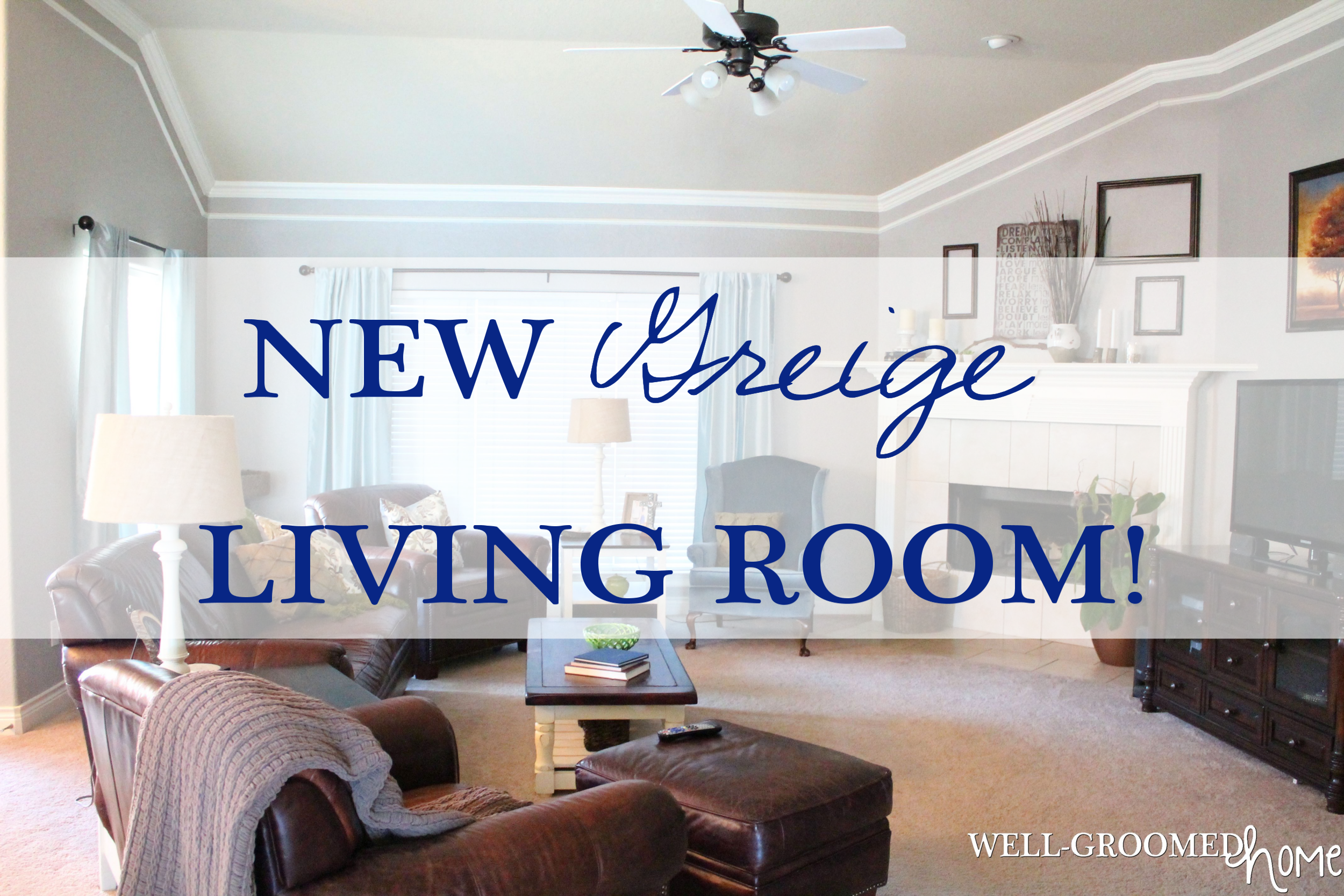 First I must apologize…A lot has been going on in our household the past few weeks, even though my blogging has not reflected that.  I have been a little MIA lately due to the fact that we recently found out we are going to be parents for the first time next summer!  So exciting!!  The painting progress on the living room suddenly extended itself to every other area of the house since I have no idea how to take things slowly, lol.  So, instead of just our living room receiving a dash of greige paint, the hallway, and now the new nursery, have all received a coat of this wonderful neutral.  We also installed hardwoods in our back hallway and have plans for the living room…but one thing at a time (I type this knowing that's almost impossible!).
On with the photos!
So here is the before photo.  Builder beige and nothing special.  You'll see that the end tables also received a little makeover too.
The color I chose was Martha Stewart's Cobblestone, but in case you haven't heard, her line of paint at Home Depot has been discontinued!  An extreme disappointment to me because I have based our whole color scheme on her paints.  However, since I picked up every card they had prior to them being discontinued, I was able to have it mixed into a Glidden base (whew!).
Another angle…
And the chair from my parent's old living room…
I love this paint with the drapes and leather.  It's so calming.
Lastly our coffee table that I updated with a new lower shelf.  That post will be here soon too!
Wait! This isn't the final product though… Stay tuned to see our hardwoods transform the room even more.  I can't wait!!