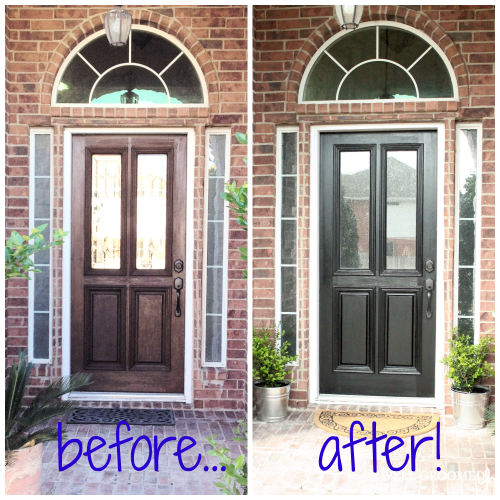 Painting the front door was one one of those "supposed to be quick and easy" tasks.  It turned into a week long bout of frustration, however.  I have known for a long time I wanted to paint our front door black – I love black doors.  They are so elegant and classic.  A long time ago I painted my townhouse door black and I was hooked, so I was very excited to start this project.  At the townhouse the door was fiberglass and I had a friend help me take the door off the hinges.  The door didn't have any glass inserts, so it was simple and straightforward to paint.
In this house, our door is solid mahogany and stained.  I know there are people who will scream at me for painting a stained door, but the reality is that if you paint a good quality door with a light hand it will still look like a good quality door.  Our door also faces east and gets a lot of morning sun, so the clear varnish on the door was already starting to peel and the color was faded.  I'm not sure who refinished the door prior to me, but they apparently tried to wipe stain and varnish over existing stain and varnish without properly sanding and prepping the door.  Imagine that instead of a fresh manicure you simply painted clear polish over your nails again and again and again…well that's our door. Yuck.
I knew this door would need to be sanded and would take a few days, so rather than using plywood to cover the hole in the house I left the door on the hinges this time.  We thought about getting a temporary construction door, but I convinced myself that it wouldn't be too bad.  I started by taping off everything that I didn't want painted or scratched by the sander (the trim, weather stripping, glass, and threshold).  Sanding did take some time, but having the door on the hinges wasn't the problem.  It was getting that mess of varnish out of all the little details in the wood.  I used my mouse sander with 60 grit sandpaper for most of it and then did the detail work by hand.  Folding the sandpaper in half and running it along each microscopic 3-millimeter-wide right angle was the easiest method I found.  Tedious?  Umm, yes.  Finally, a pass over everything with 120 grit made it ready to paint.
While shopping at Lowes, I spotted some Rust-Oleum Door Paint, a paint made specifically for front doors.  I was elated!  They make a product for everything.  I spoke too soon, however, because that stuff was a big FAIL.  It said Satin finish but came out very streaky and shiny.  I tried two coats and had enough.  So I stripped the door (yes, OMG) and re-sanded (oh yes) and returned that paint to Lowes.  Graciously, they listened to my sob story and took the paint back without hesitation…not sure if my sob story was necessary, but it made me feel better.  I picked up some tried and true Rustoleum paint in Semi-Gloss and finished painting without a problem.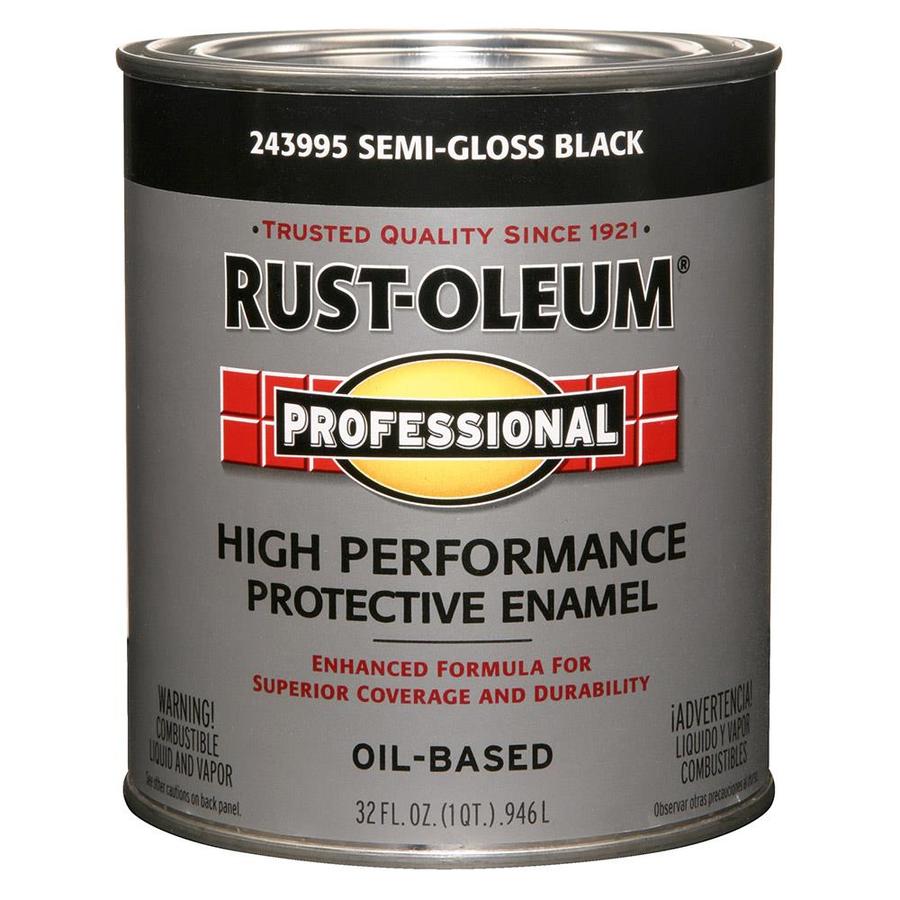 I love Rustoleum and have never had that much problem with any of their products, but that special "door paint" is not my friend. Luckily, after all that my tape was still in place so I was ready to go with the new stuff.
With the new Rustoleum paint, I used Wooster premium foam bushes from Lowes for an ultra smooth finish.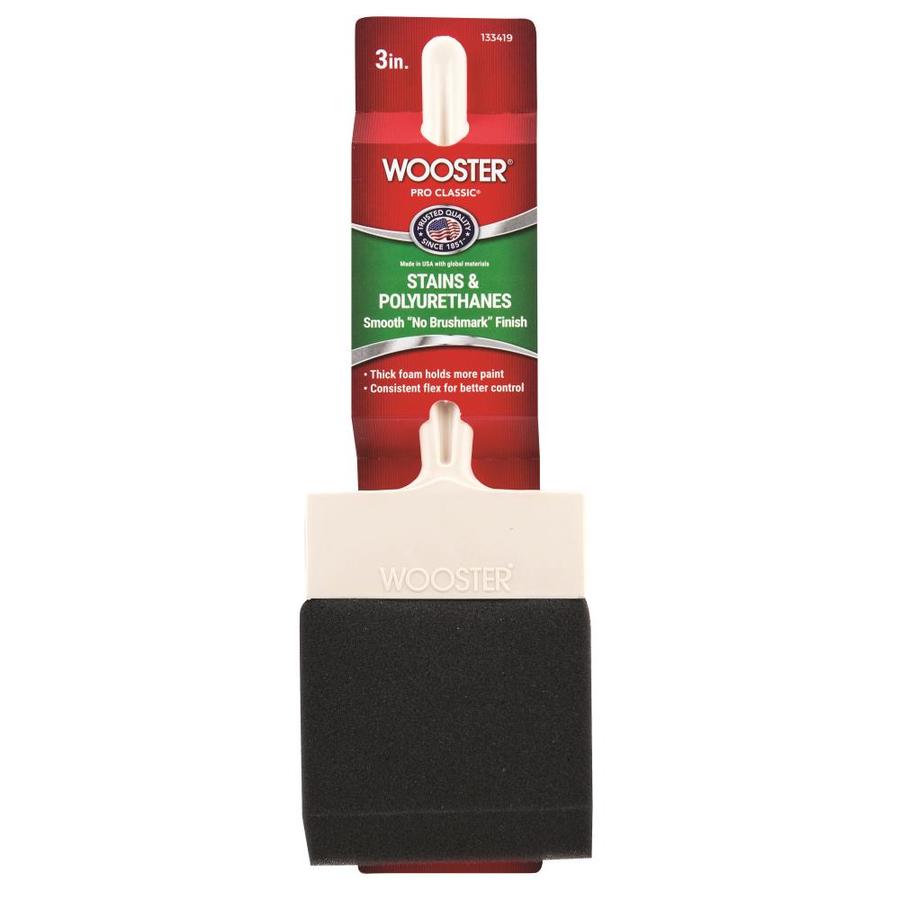 I did three very light coats so the wood grain could still be seen through the paint; something I think is very necessary to avoid a "plastic" painted look.  Before my final coat, I sanded the door again with 320 grit paper and wiped away all the dust with a tack cloth.  Now that it's dry the door looks and feels as smooth as silk.
After paining the door, inside and out, I painted the trim and added some plants to make the front porch a little more welcoming.  After some discussion I also decided to remove the brass glass inserts and replace them with clear tempered glass.  That was another learning curve that I will share later this week. 🙂
To match our existing door hardware we picked up some new oil rubbed bronze hinges for only $3 a piece and swapped out our brass ones.  I used a pinterest tip to avoid painting them by cutting around the painters tape with an exact-o knife.  Another little tip I read about online and found very helpful, is that vegetable oil will remove oil based paints from your hands very easily.  It's much nicer to your skin than mineral spirits and great for clean-up between coats. 
A little more time and work than expected, but I am happy with the results.  Hopefully, now our front porch is a little more welcoming.
Link Ups: