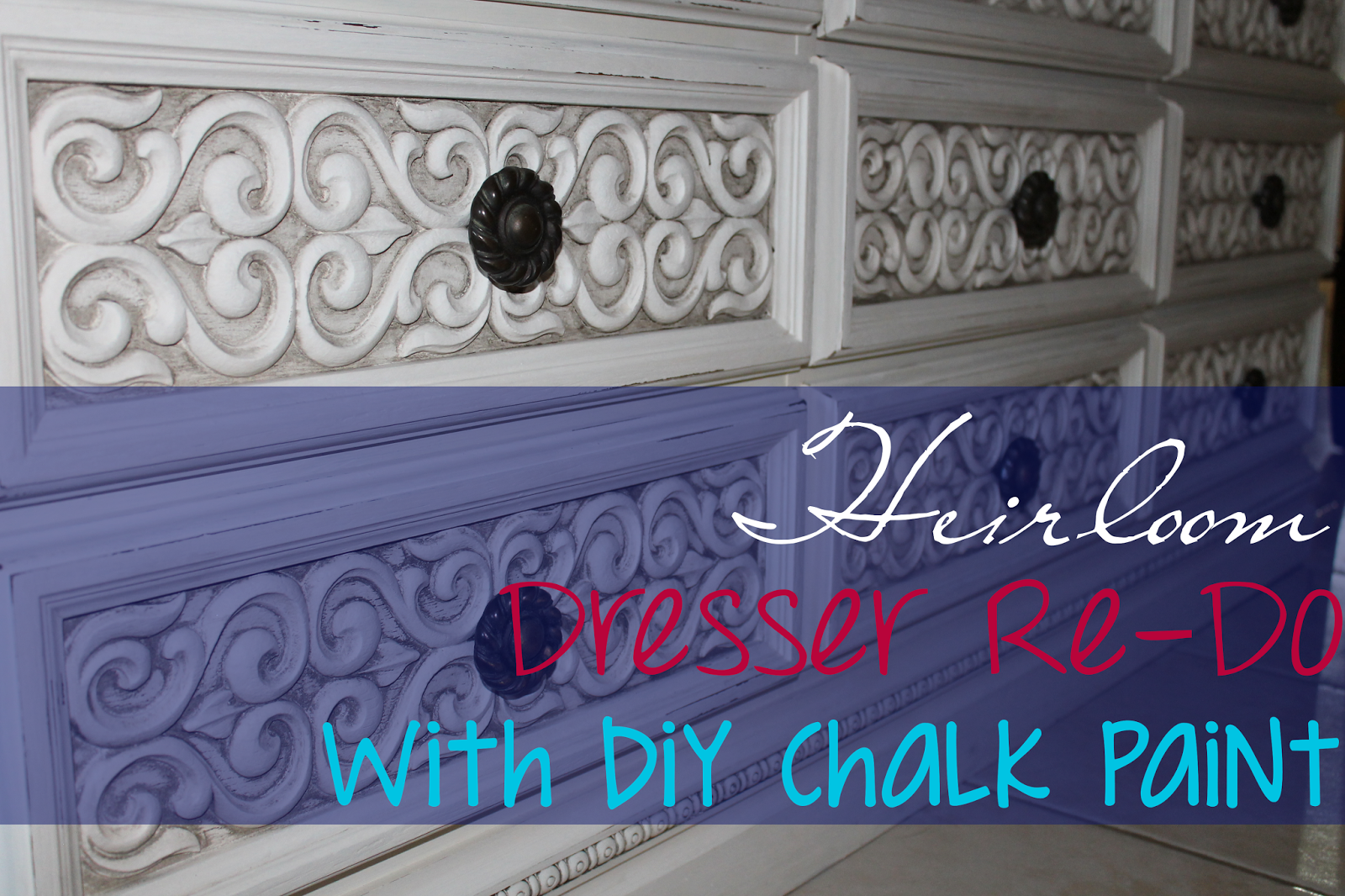 This dresser is a very special piece to me.  My aunt who lived in the same house for almost 60 years had to move in with her daughter.  Rather than sell all of her belongings she decided to give some away to family and I became the lucky owner of this piece.  Solid wood and very intricate, it required some elbow grease, but I am pleased with the end result.  Sadly, I lost one of the original knobs in the move, but hopefully it will turn up somewhere.
BEFORE:
I sanded the top of the dresser and prepped it for stain.  After wiping the top with a tack cloth, I stained the top of the dresser using Minwax stain in Mahogany.
Then I painted the lower portion of the dresser with my chalk paint mixture.
Chalk paint recipe –

1 part Plaster of Paris (mixed)
3 parts semi gloss paint (your color choice) I used Country White by ColorPlace in Satin.
Mix until thoroughly blended
After painting with the chalk paint recipe I decided to use Antiquing Glaze.  I painted it into the grooves and then wiped off the excess with a rag. It's kind of a messy and tedious process, but worth the effort.  Don't paint too much of the antiquing glaze on the piece or you'll just have a ton to wipe off.  I did small 8 inch sections at a time.  This piece has so much detail I ended up blotting more than wiping which seemed to help me leave on the amount I wanted.
Finally I waxed the lower portion of the dresser with Minwax Soft clear wax.