READY to get ORGANIZED?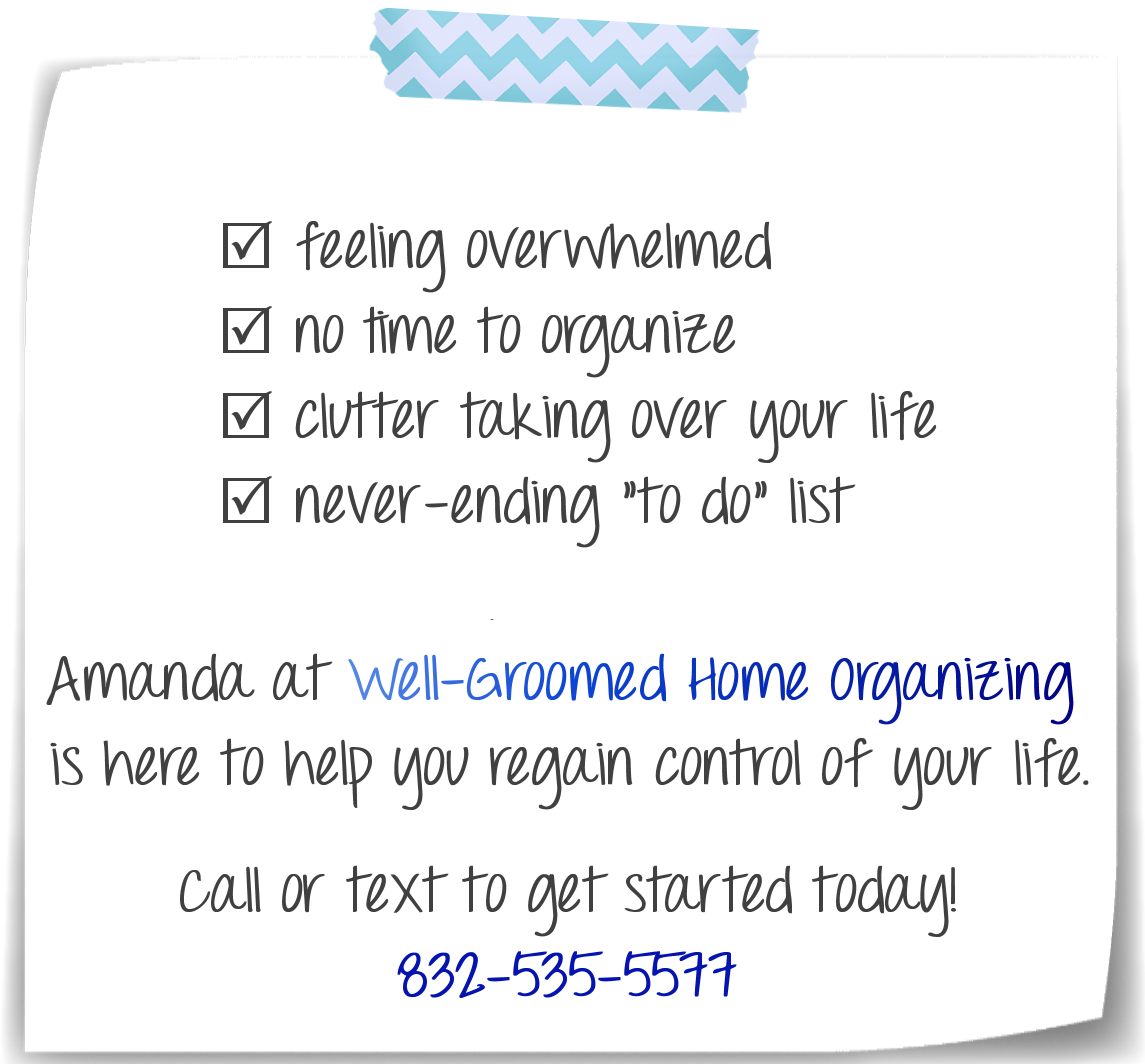 If clutter seems to be controlling your life and your "to-do" list never ends, you need a Professional Organizer!  As your Professional Organizer I will help you overcome clutter and and disorganization to make your life, less stressful and your time more efficient.  
Organizing is a process, not an event, and a Professional Organizer will help guide you through that process.  I like to tell my clients that organizing is like exercise; you won't see long term results after 5 minutes of work.  Organizing takes dedication and maintenance.  No matter how much grooming your home or office needs, I can help you attain a well-groomed, organized space, that is customized to your needs.
Whether you're local or across the globe, I can provide you with Professional Organizing help. Check out my About page to get to know me and visit my blog to see examples of my work.   OR click here to get started today!