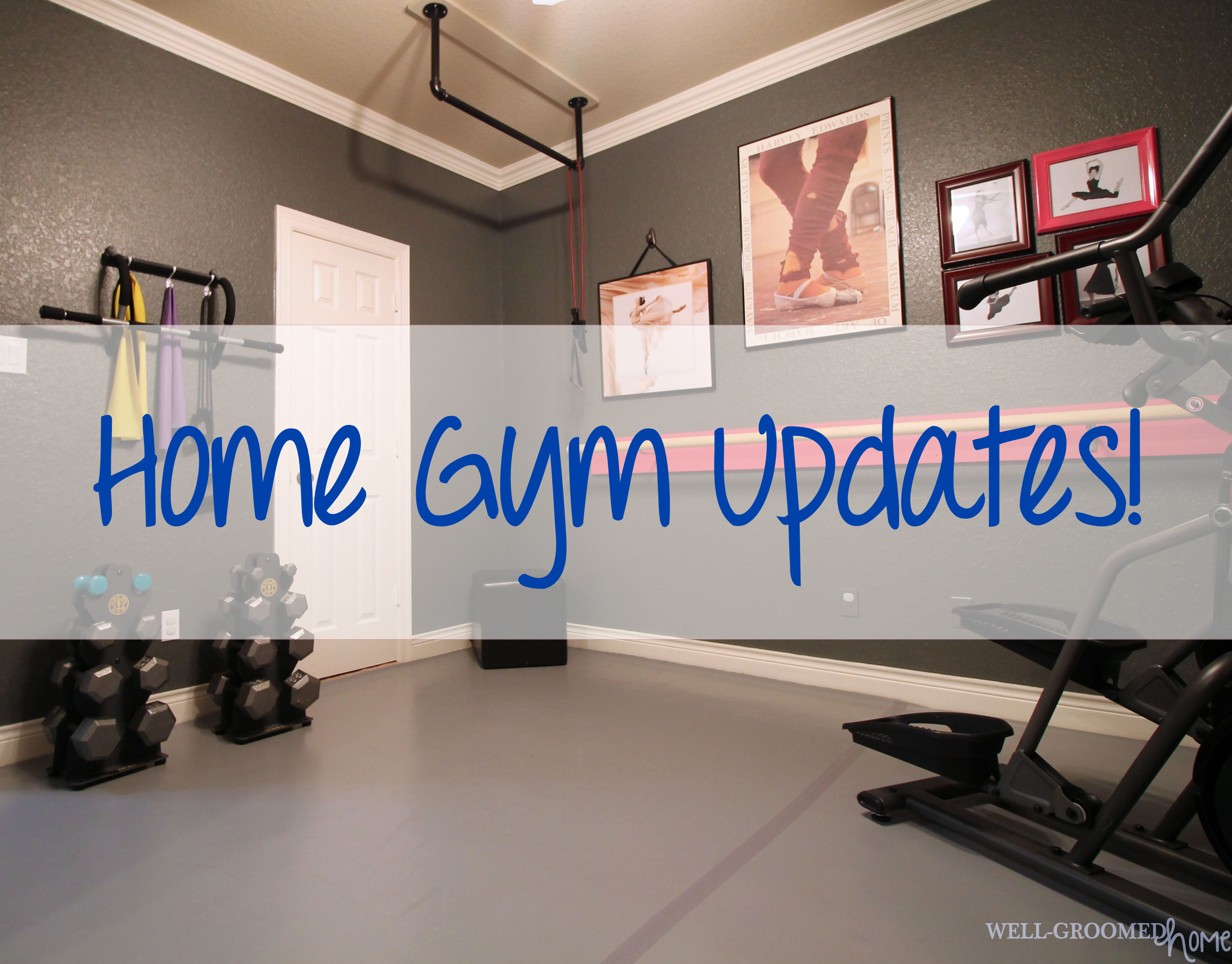 After having our son it seems my decorating theme has been focused around the primary colors.  Finally, over my battle with postpartum thyroiditis (and getting back to my normal energy level and weight), I have been trying to return to my daily regimen of exercise.  In doing so, the home gym really needed a make-over.  The previous color scheme left me feeling erratic.  It's bright colors were just too jarring and I needed something calmer.  This time was my time and I wanted to feel calm and serene even while burning calories.
The dark grey I chose is soothing and calming to me.  Most people wouldn't think of dark grey for an exercise room, but really, I just cannot do any more loud colors when I spend the majority of my day with a toddler and loud toys with louder colors!  I love my little boy to death, but the toys he loves… not so much. 🙂  Momma needs some time to recharge and calm down.
So out went the clutter, and in came a streamlined Bowflex M3.  Now, I have had this machine since before we got married, but it did not get used hardly at all during my explosion of a pregnancy and post-pregnancy with the fatigue of thyroid problems, my hair falling out, breastfeeding…yeah bowflex was not my top priority.  Now though, it has become my favorite exercise contraption.  It really is easy to move around the space and has a small footprint, so the room doesn't feel over taken.
I still get a lot of use out of my ballet barre too and my husband installed a pull up bar for himself.  This is something I actually use as well,  but not for pull ups.  I mainly just hang from it like a monkey bar and let it stretch my back.  It works!
So what do you think of the updated Home Gym?  Is it too dark for your taste or just right to decompress?