I hope you enjoy my Weekly Organizing Tips to help you achieve your organizing goals. Tips are published each Friday.  Just follow me on Facebook, Twitter, or subscribe to my blog by email to have the tips sent straight to you each week.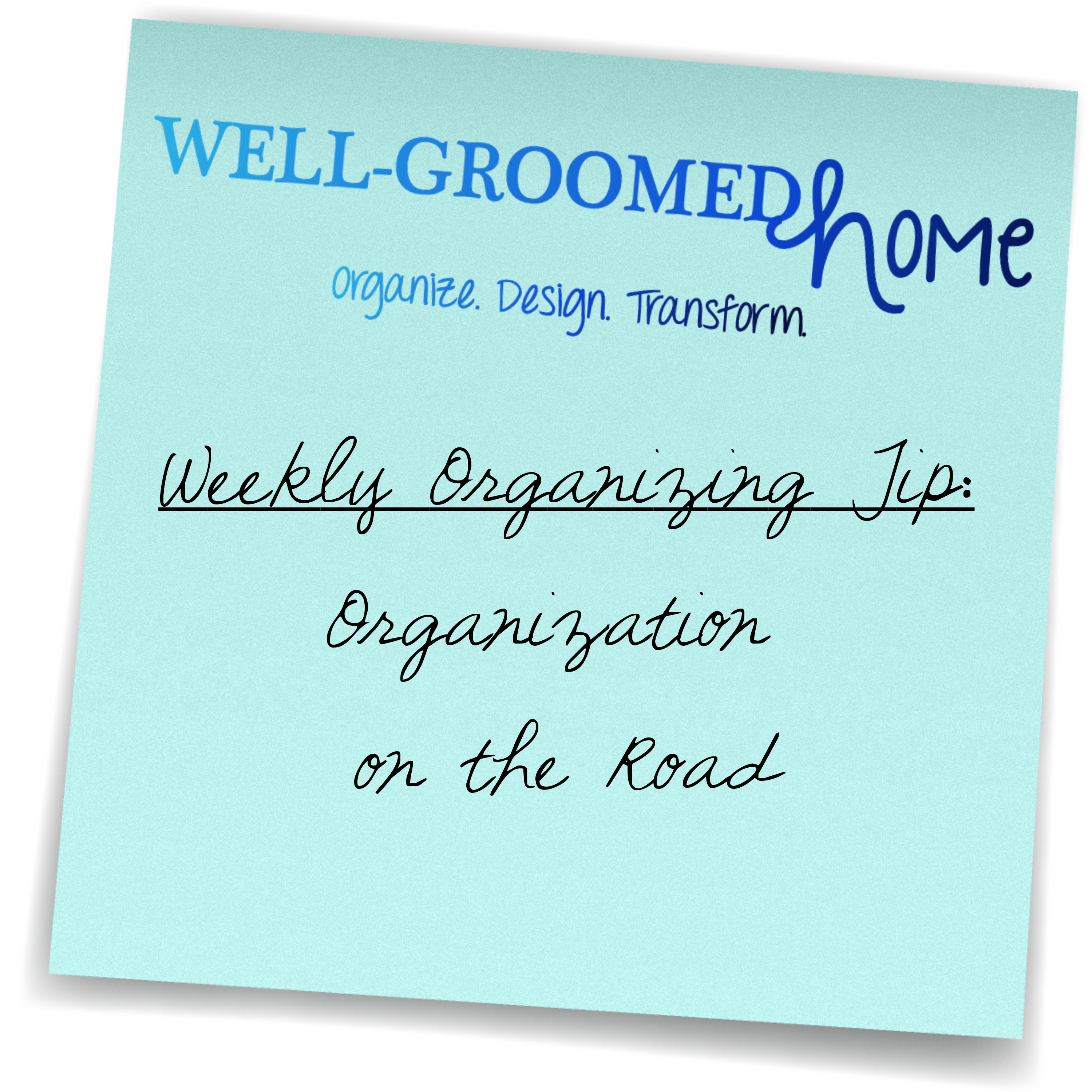 Weekly Organizing Tip:  Organization on the Road
Whether we commute daily to work or are the local chauffeur to the neighborhood kids, it is invaluable to keep our vehicles maintained and organized. Start with a few basics that will get you on the road to organized travels.
-Have at least one small trash receptacle in the vehicle, or 2 if it has more than 2 rows of seating.
-Keep maps and a mini phone book in a storage pouch behind a front seat.  Just in case the latest gadget or smart phone isn't working that day…you may need the actual, real thing!
-Keep a folder with a secure closure for important papers such as insurance documents, maintenance records, and mileage logs.
-Invest in backseat storage containers for kids to keep books, crayons, and travel games.
-Place a small tote in the trunk for transporting small items so they won't roll around while you travel.
Organization on the road is much easier when we take a few minutes to prepare before sliding behind the wheel.
If you would like me to help you with this or any other organizing project(s) send me an email at amanda@wellgroomedhome.com