I hope you enjoy my Weekly Organizing Tips to help you achieve your organizing goals.  Tips are published each Friday.  Just follow me on Facebook, Twitter, or subscribe to my blog by email to have the tips sent straight to you each week.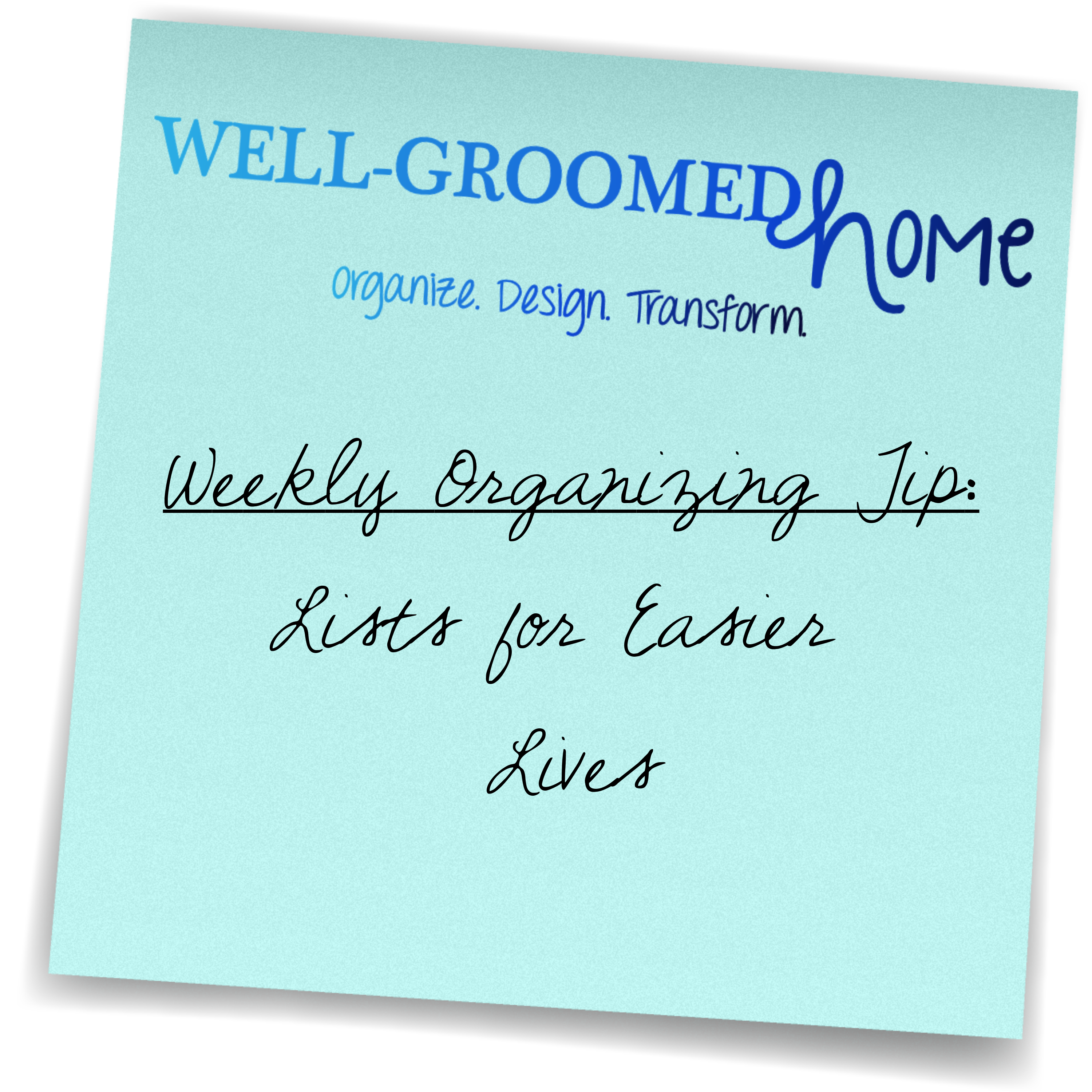 Weekly Organizing Tip:  Lists for Easier Lives
Busy lives can be made easier by keeping 1 or 2 central household lists for things such as grocery items, household supplies, and other necessary purchases.
Place a magnetic-backed notepad on the refrigerator for everyone in the household to see or hang a small notepad with the car keys. You can even make your own like this one:
When someone notices an item needs to be purchased, such as bread or paper towels, he or she can add it to the list.
One general list can be used or several smaller ones for separate shopping destinations.
When it is time to shop you can grab the list and go!
This method encourages everyone to help in the process of running the household, and saves the shopper time and energy.
 If you would like me to help you with this or any other organizing project(s) send me an email at amanda@wellgroomedhome.com