I hope you enjoy my Weekly Organizing Tips to help you achieve your organizing goals.  Tips are published each Friday.  Just follow me on Facebook, Twitter, or subscribe to my blog by email to have the tips sent straight to you each week.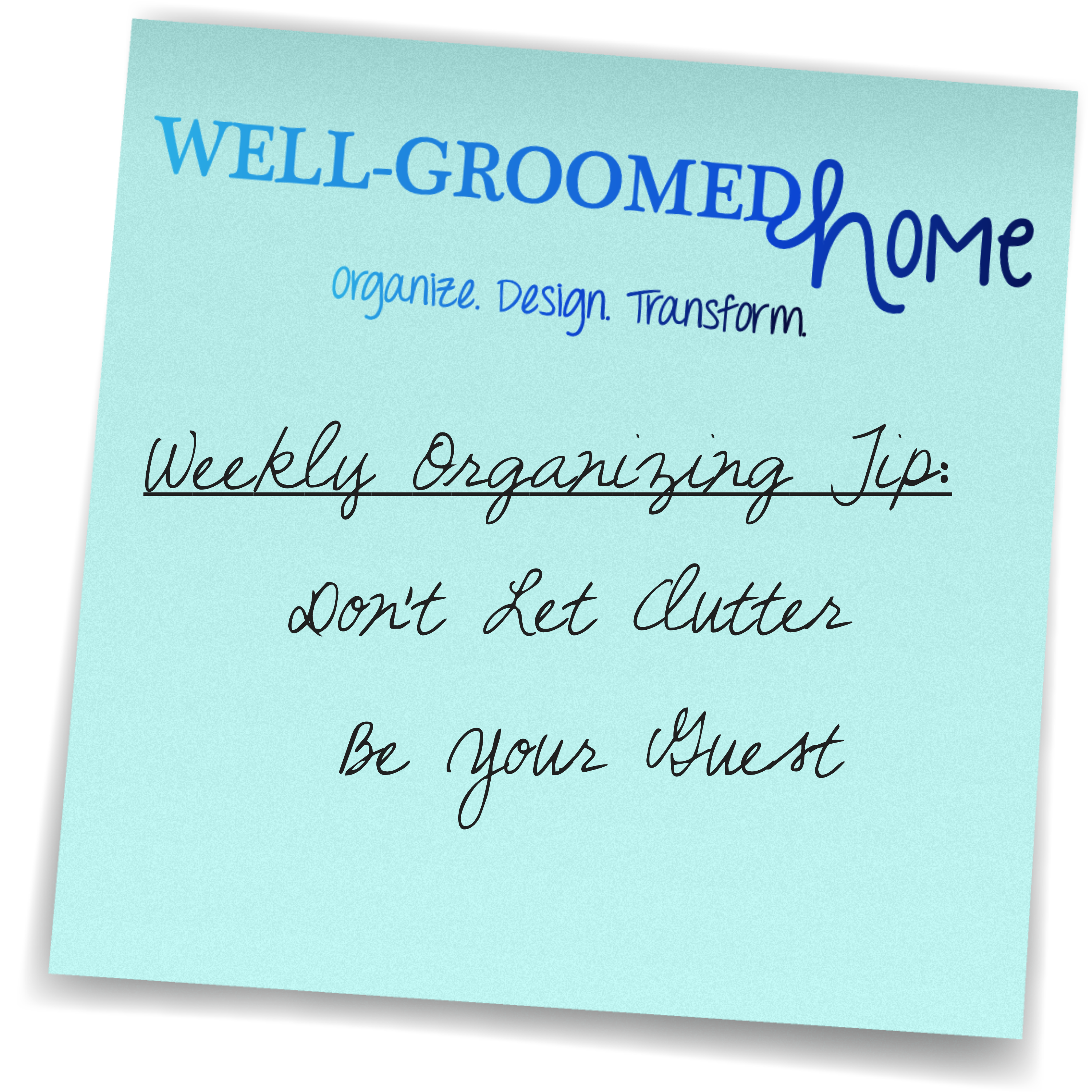 I hope you all are doing well and are still focused on getting organized!
Weekly Organizing Tip:  Don't Let Clutter Be Your Guest
If you are fortunate enough to have a space in your home designated as a guest room, don't let the only regular visitor be clutter. Organize a guest room and keep it ready for those unexpected visitors.
-Keep the bed neat by not letting it become a storage place for miscellaneous household items.
-Invest in ample storage containers so that surfaces can remain free of clutter, especially if the room doubles as extra storage space.
-Keep a few house-guest essentials in a basket or decorative box, such as extra toiletries, a box of mints, and tissues.   Here's another tip: save those free samples from the make-up counter or the mail and keep them for guests.
-Add some candles, literature about local attractions, and magazines to a bedside table.
Maintain your guest room with regular cleaning and spot checks once a week to make sure you are ready for any guests who might arrive.
If you would like me to help you with this or any other organizing project(s) send me an email at amanda@wellgroomedhome.com