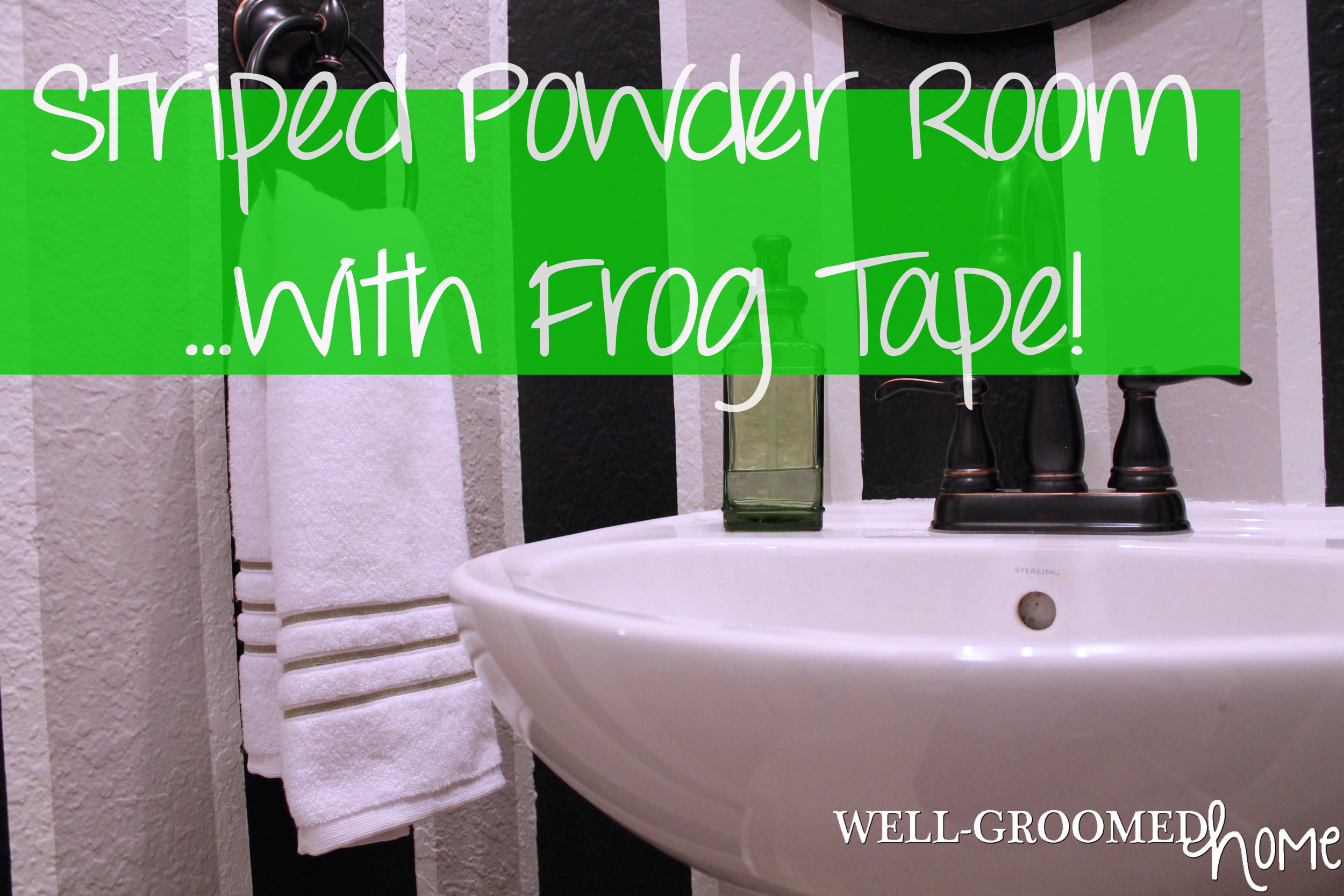 I wanted to make a bold statement in this little powder room, but I didn't want it to be overly jarring.  I decided on a striped pattern and I used Frog Tape – Multi-Surface Painting Tape for this project, which can be found on Amazon.
Frog Tape to say the least, is a great product…However, they don't tell you that for textured walls it is a challenge.  And yes, I know there is a special product for textured walls, but at the time of this project I did not know that.  So…it was a bit of an adventure. 🙂
After many coats of paint and many trips to get more tape this is the result:
To achieve this look I first painted the base coat of Olympic Delicate White.  Then I used a level to measure and mark my lines.  I like to use a mechanical pencil to do this so I can get the straightest, thinnest line possible. Some people choose to just follow a laser level with their tape, but I like to have pencil lines…it's just a personal preference. I started in the center of the room to ensure my lines were centered when walking into the room. Mathematically, most rooms' circumference won't divide into nice round numbers for even vertical stripes, so I made sure that any stripe that ended up thinner than the rest ended up in a corner, making it less obvious.
Next, I followed my pencil lines with Frog Tape.  My walls are heavily textured with knockdown style texture, so I made sure to PRESS FIRMLY to get it into all the nooks and crannies.  Then I pained over the tape with my base coat to create a seal between the tape and my base coat.  This is what Frog Tape recommends on their website.
Once the base coat was dry, I painted very other space with Olympic Black Magic and right before it was completely dry I peeled off my tape.  So I now had a black and white striped room, which looked great, but I wanted some more dimension so I took it a step further.
On the outside edges of the black stripe I taped over the edge of the white stripe. This would give me the thin white stripes once I painted my third color.  Before I painted the third color though, I prepped the tape by painting the edges of the tape towards the white center with Delicate White…remember, this seals and preps the tape.  After the Delicate white was dry I painted my third color, Olympic Silver Spoon, between the lines of tape.  Again, right before it was completely dry I peeled off my tape.   You may have to touch up areas with a small brush depending on how "perfect" you want it and depending on the type of texture you have.  However, with such a difficult texture, Frog Tape works better than anything I have ever tried!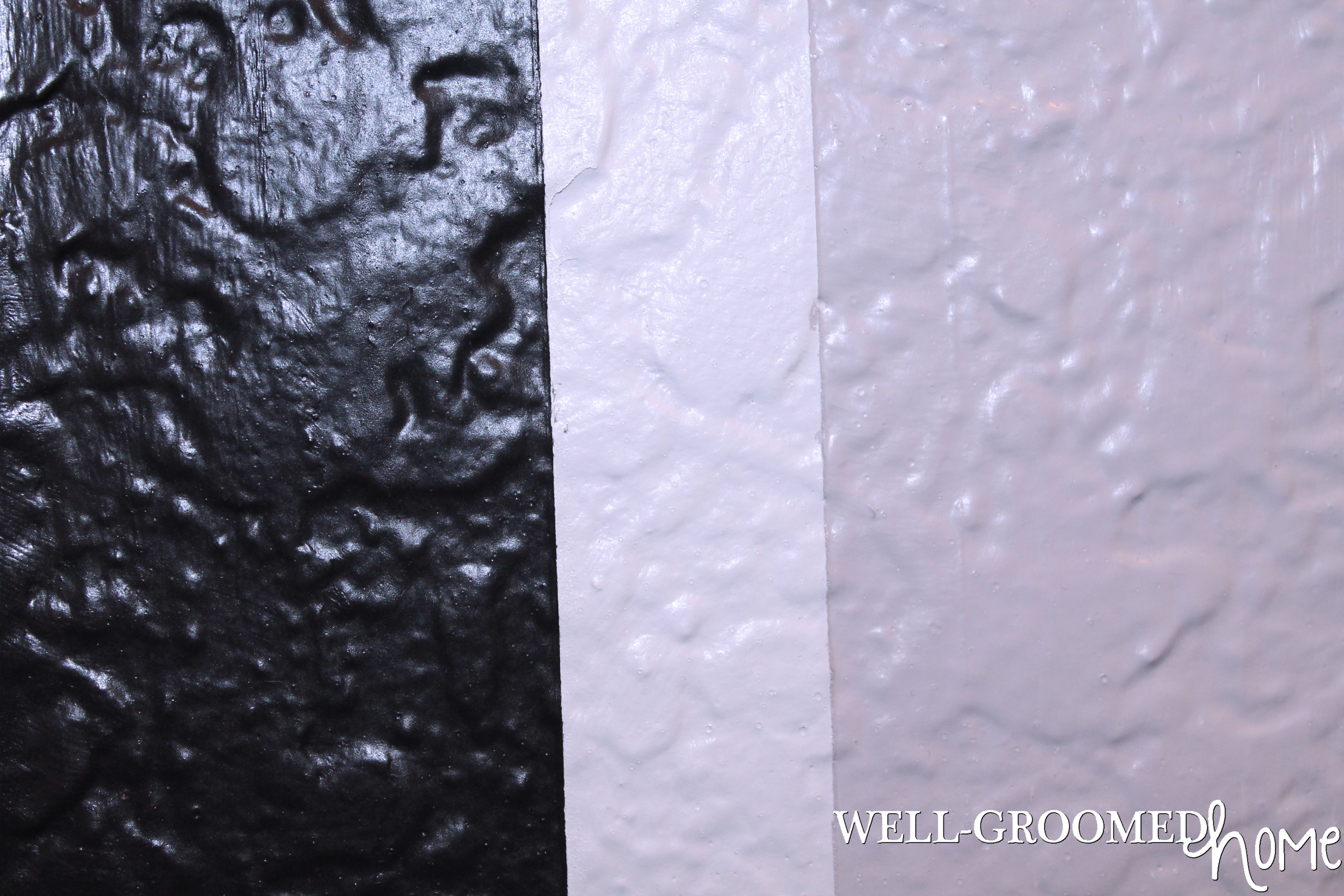 The final step was painting the ceiling with Valspar Black Magic for some added drama. 🙂
It always makes me smile that our guests enjoy their visit to our powder room a little more than usual. lol.
Colors Used:
Olympic brand Delicate White, Black Magic, and Silver Spoon in Satin finish.